The graphite business unit of Resonac is the world's main producer and supplier of graphite electrodes. Our product plays an integral role in the world's largest recycling process: the recycling of steel in electric arc furnaces.

We're proud to say that we contribute to the sustainable advancement of society by helping to recycle steel in an efficient and environmentally friendly way.

Resonac Graphite has been making high-quality electrodes for use in electric arc furnaces (EAF), ladle furnaces (LF), and non-ferrous smelting applications for over 100 years, delivering to steel makers worldwide. We're a part of Resonac Holdings Corporation, a group of chemical companies with a global workforce of around 26,000 which manufactures products for a variety of fields, including petrochemicals, chemicals, inorganics, aluminum, and electronics.
0
world wide
employees
Resonac Graphite
every second our
products melt
0
tons of steel
0
world wide
production sites
Production
plants

resonac


graphite
world wide.

Our graphite electrodes are produced at six sites and delivered to our customers worldwide. A strong regional concept ensures short lead times, reliable supply chains and an ability to cater closely to our customers' needs.
One of our mottos is "We sell value – not volume". In other words, there's more to our business than just selling a certain volume of graphite electrodes to our customers. We truly want to understand what value means to our customers. Whether an especially sustainable product, a very short lead time or a sophisticated technical service – we want to know. This understanding can ignite great innovation, such as the birth of our Omega electrode. Omega is a ladle furnace electrode manufactured in Europe using 100% renewable electricity. The great success of this innovation confirms our success in meeting one of our customers' main needs.
Graphite

Electrodes.
Standard Diameter:
350 – 800 mm / 14 – 32 inches

Standard Length:
1,500 – 3,600 mm / 60 – 142 inches

Typical Weight:
0.3 – 3.2 tons

Typical consumption rate:
1 – 2 kg graphite per ton of liquid steel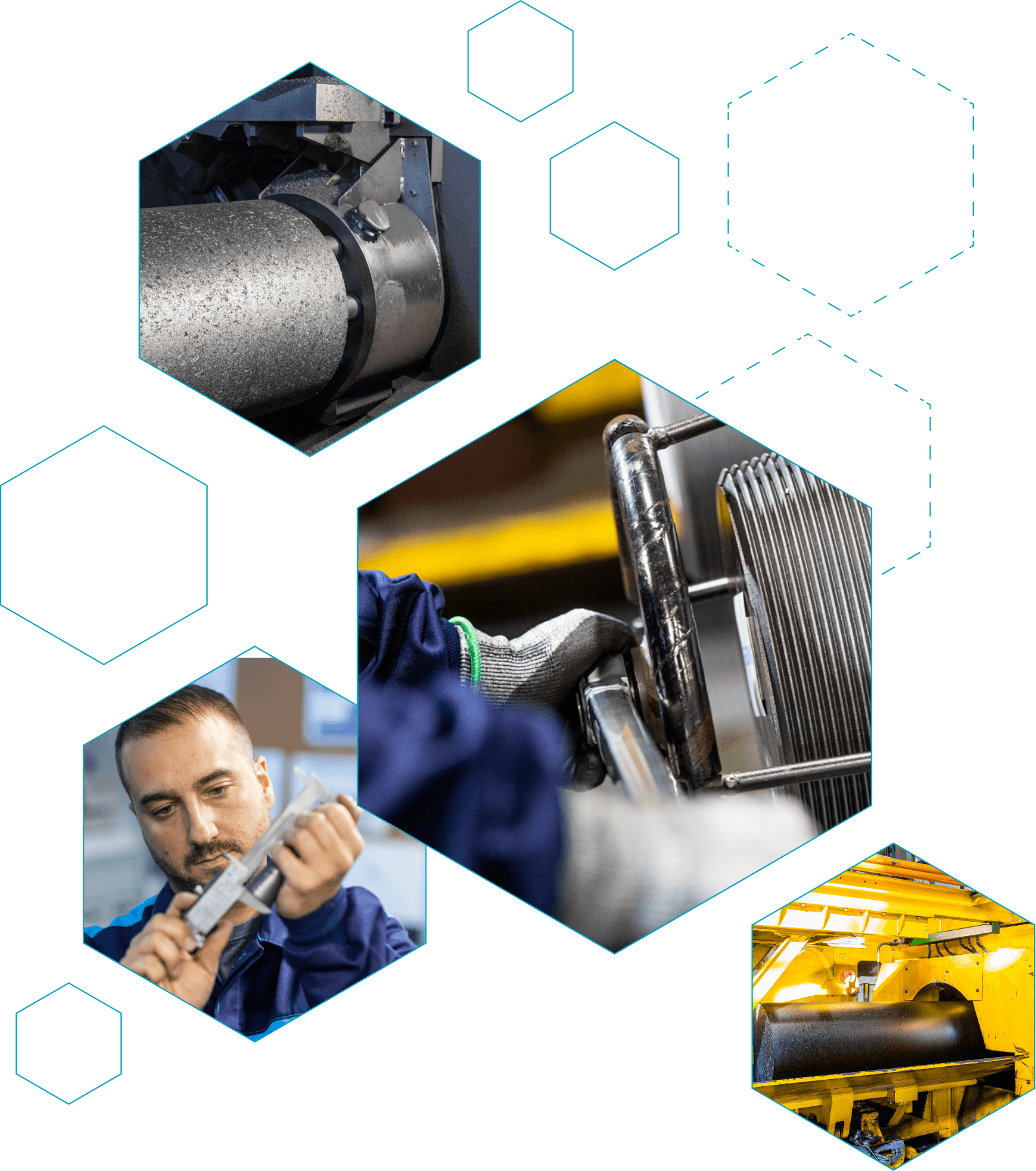 Graphite

Electrodes.
Graphite electrodes are used mainly in the production/recycling of steel, where steel scrap is melted in a large furnace by the heat from an electric arc, hence 'electric arc furnaces'. Approximately 1/3 of global steel is produced in this way, making it the largest recycling process in the world. In contrast to steel production using iron ore, electric arc furnaces avoid about 80% of direct CO2 emissions per ton of steel.
In the steel mill, the crucible is loaded with steel scrap. One strand (direct current furnace) or three strands (alternating current furnace) consisting of several graphite electrodes screwed on top of one another are introduced and the arc ignited. The enormous heat generated (around 3500 °C) quickly melts the scrap in the furnace, typically within 45 - 90 minutes. The molten steel is then poured off for further processing in a procedure known as tapping.
So why must the electrodes be made of graphite? If they were made of metal, as in almost all electrical devices, they would melt just like the scrap. Hence the need for a material that can conduct the electric current into the scrap without itself melting, even at the extreme temperatures in the arc. Our graphite meets precisely these conditions.
But despite its exceptional properties and durability, the graphite electrode consumes itself in the melting process, mainly through oxidation. Therefore, the shortening strand must be regularly supplemented by screwing on a new electrode. Our customers appreciate the low consumption rates, high quality, and reliability of our products.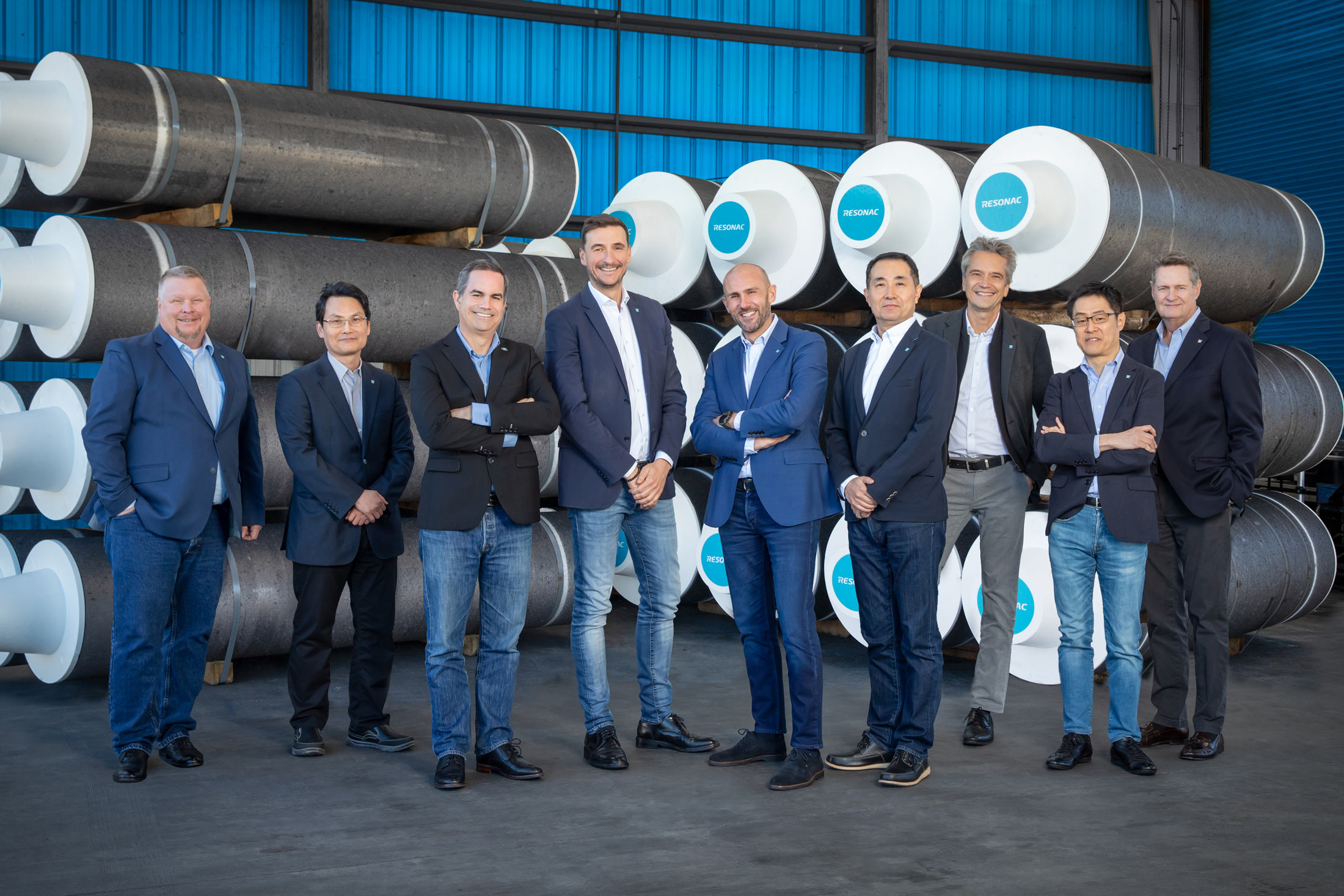 From left to right:
Dr. Michael Kuschnick General Counsel, Tim Saxon Chief Marketing Officer, Yasuhiro Kobayashi Chief Human Resources Officer, Daniel Dueñas Global Head of Production, Engineering and Maintenance & Regional Head Americas, Makoto Takeda President and CEO Graphite Business Unit, Yasuyoshi Seto Global Head of SCM and Purchasing & Regional Head Asia, Taku Tanaka Chief Financial Officer, César Castiñeira Chief Operating Officer & Regional Head EMEA
Resonac Graphite is led by an international team that continuously drives us toward sustainable resilience by leveraging global synergies and functional standards while implementing strategies that take into account regional particularities:

We encourage, inspire, and motivate our team to contribute and innovate so that they can grow and develop as we empower them to shape the future of not only our company but of society as well.

We challenge assumptions, take risks and explore new ways of doing things and new opportunities to learn, and are enthusiastic and model high ethical behavior to our colleagues, customers, and partners.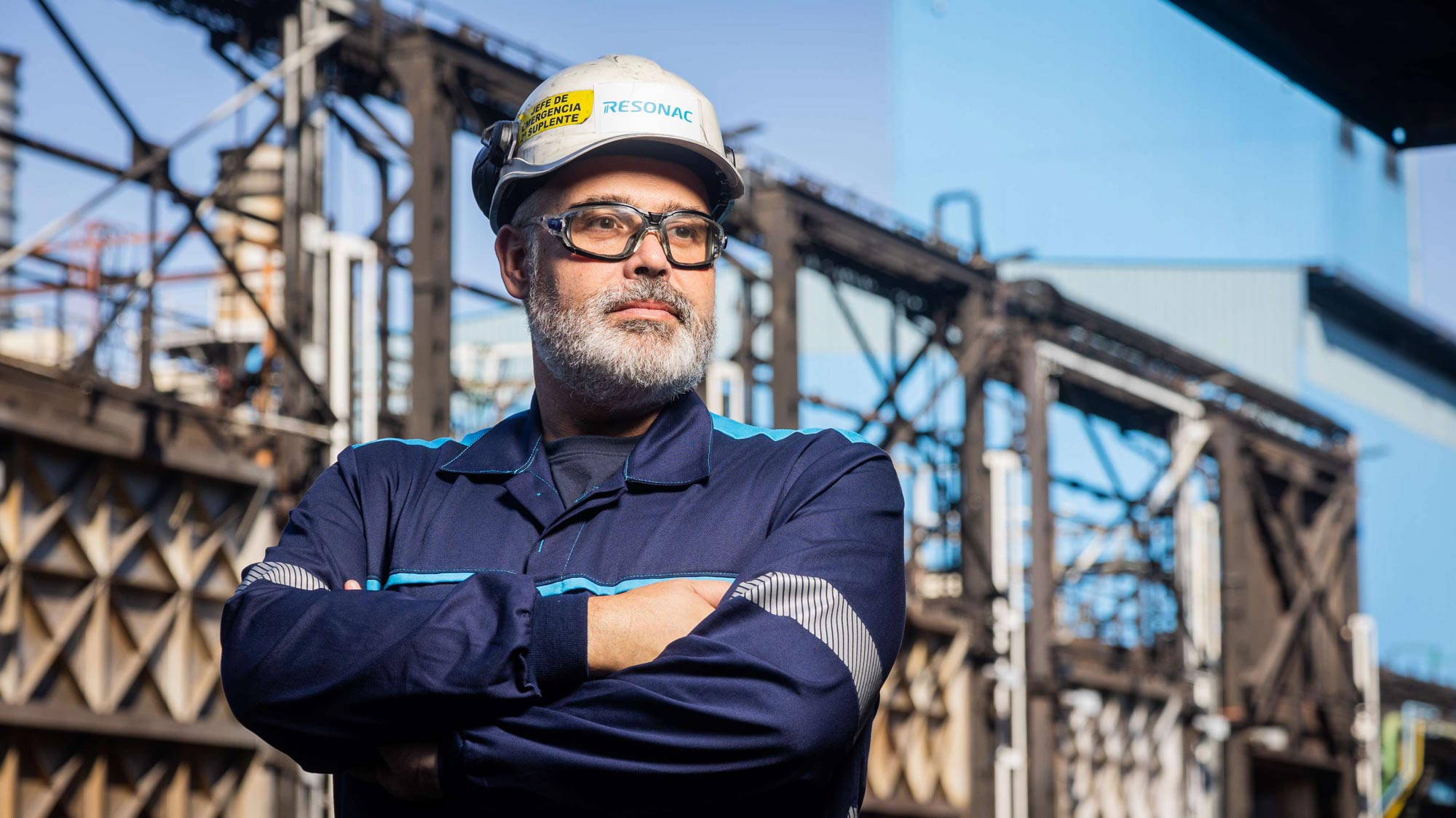 Steel
industry

with

and


without


Resonac.
We're proud to be part of the biggest recycling process in the world – the recycling of steel scrap to create new steel. Our customers operate so-called electric arc furnaces, in which graphite electrodes constitute the core element of the melting process. Compared to the still dominant method of creating steel from iron ore in a blast furnace, our products help save around 80% of CO2 emissions. And it doesn't end there: many of our customers work intensively to tackle the remaining 20%, for example our partner Salzgitter with their SALCOS initiative.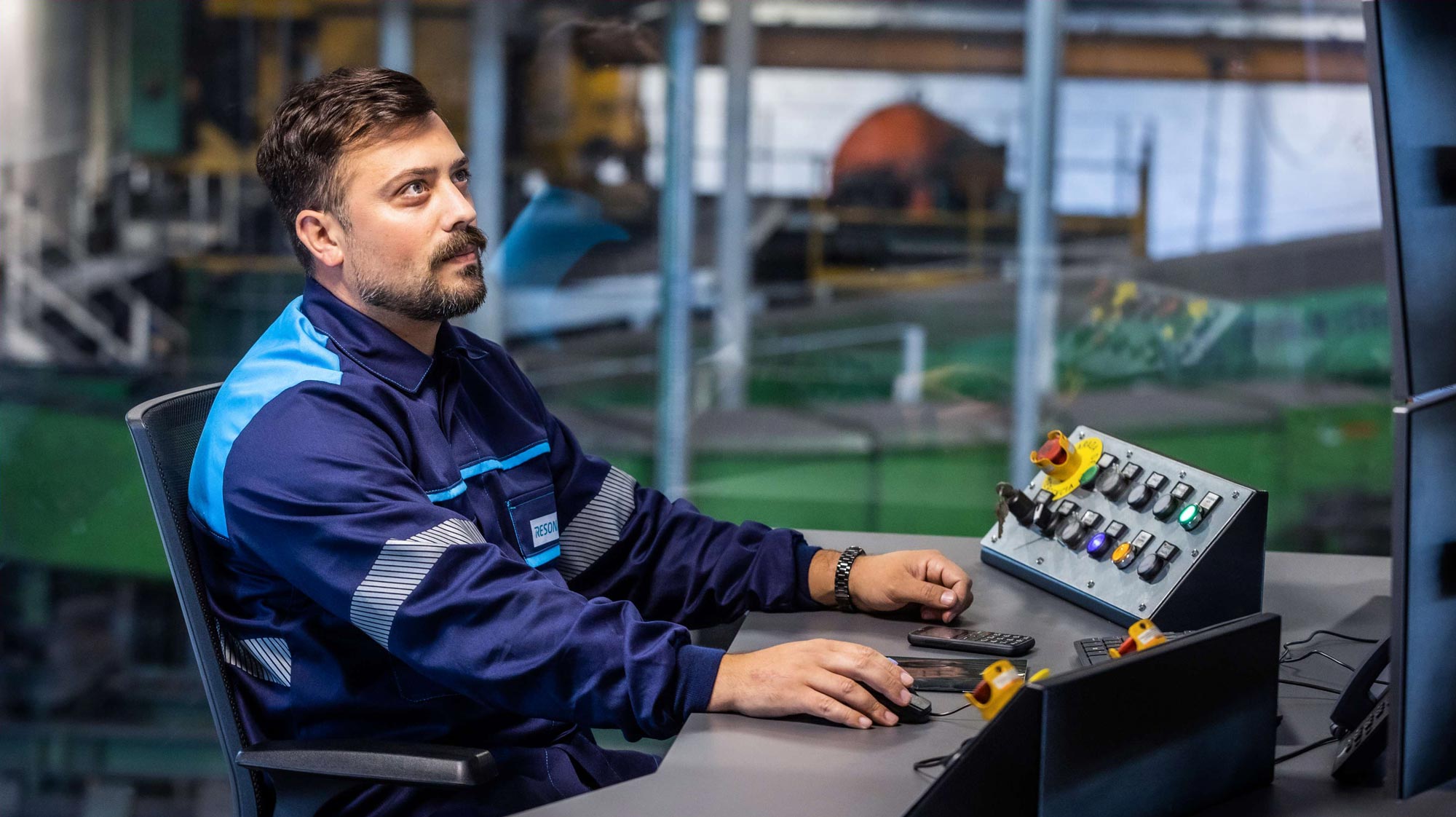 We aim

for a workplace

where we would

like our loved

ones to work.
Our Way to Excellence (OWEx) is the holistic system by which Resonac Graphite promotes the understanding of end-to-end processes, transformational leadership, cross-functional collaboration, and talent development.

OWEx is designed to support regions, functions, and sites on our shared transformation journey towards excellence, thus building the basis for developing talent across the whole organisation.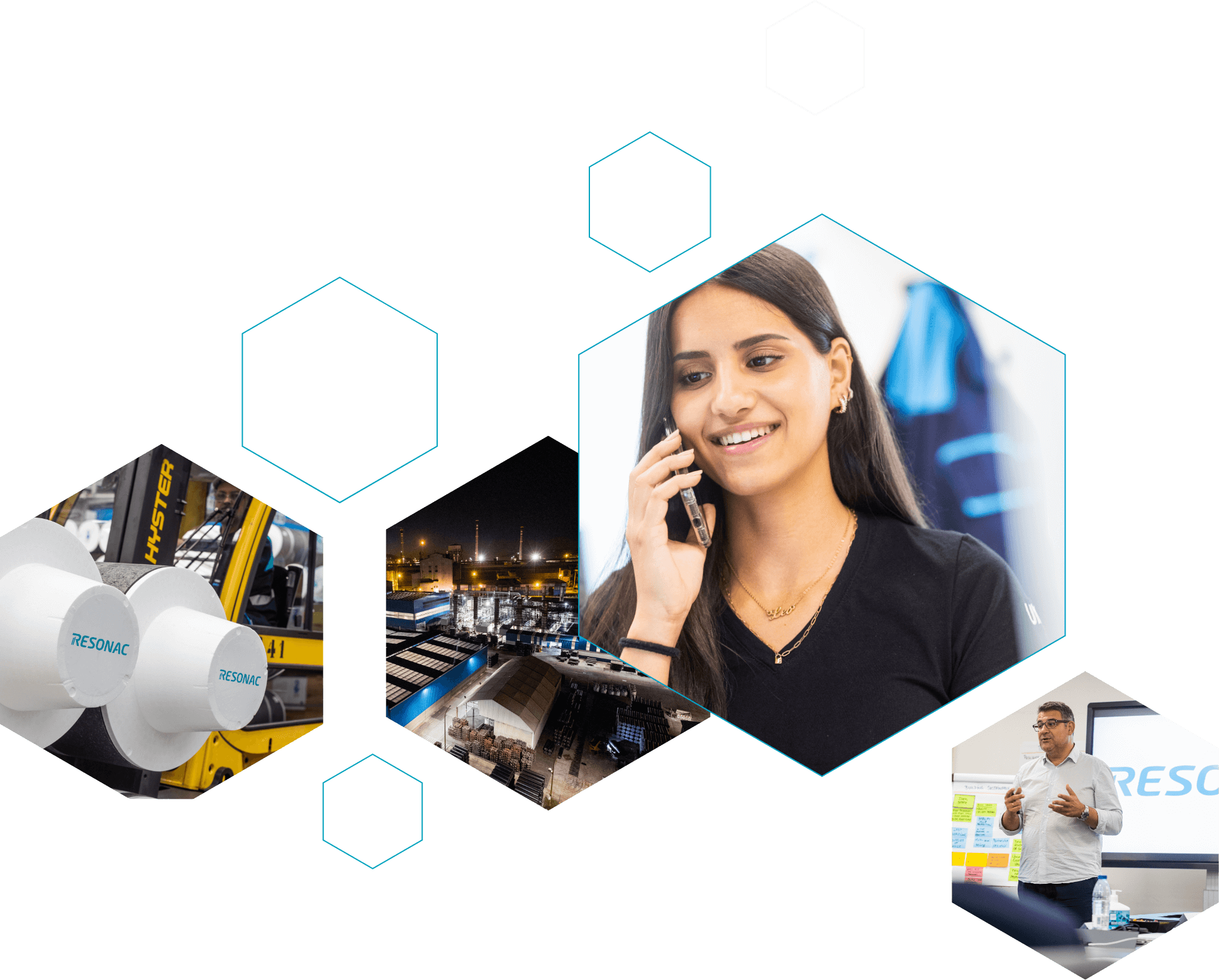 We believe that in the future the world will move towards competition between end-to-end supply chains instead of isolated companies.

To achieve a sustainable and resilient business that generates high operating profit throughout the whole business cycle, we will strengthen even further our collaboration with selected customers and suppliers and develop long-term partnerships that give us a competitive advantage along the entire supply chain.